HUB COORDINATORS: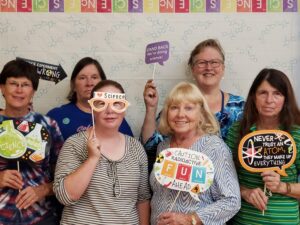 Sherry Freehill – PALS Director &  Hub Coordinator – sherryfreehill@gmail.com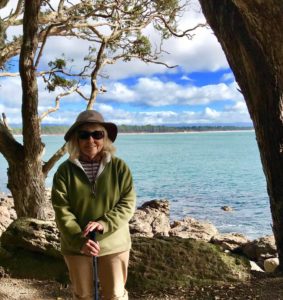 Sherry Freehill has worked in science education for more than 50 years.  Her career experiences include teaching in Tennessee, Kentucky, Georgia, Colorado, and Grenada.  She was Science Facilitator for Project CONNECT, a statewide Systemic Initiative Project, in Harrison District 2, and Science Supervisor for Colorado Springs District 11.  She was named Director of Peak Area Leadership in Science in 1997.
Tammy Johnnie – Hub Coordinator & PALS Treasurer – tammy@sciencehubs.org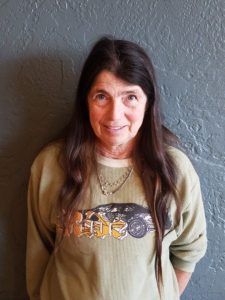 Tammy earned a Bachelor of Science degree in Mineral Engineering Chemistry from Colorado School of Mines in 1972. She worked for thirty years at Hewlett-Packard Company, first in the Safety, Health and Environmental Department and later as the science liaison to school districts. She worked seven years for the StepUp elementary science grant. Tammy is currently a substitute teacher for Colorado Springs School District 11. She also volunteers regularly at the Falcon Homeschool Academic Program.
Sandy Smith – Hub Coordinator & Web-master – ssmith4660@gmail.com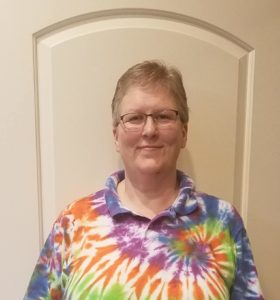 Sandy currently teaches science part-time at Falcon Homeschool Academic Program in District 49. Sandy earned her BA in chemistry from Colorado College, her teaching certificate from UCCS, and a MA in secondary science education from Adams State College. She taught high school science for 16 years at Harrison High School (D2), for 11 years at Palmer High School (D11), and for 3 years part-time at Sand Creek High School (D49). Sandy had a wonderful experience working at BSCS for several years writing curriculum and doing professional development. She also spent 9 months with the StepUp elementary science grant working on assessment. Sandy LOVES teaching chemistry to anyone. She has enjoyed working with high school students and with science teachers from all grade levels. LEARNING is awesome and Sandy is happiest when she is learning and sharing that love of learning with others.
Jane Wilson – Hub Coordinator  – jankon0423@gmail.com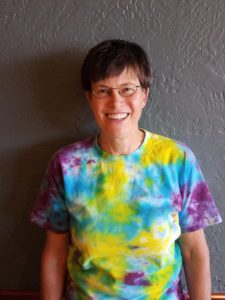 Jane recently retired after 30 years in science education. She has a Bachelor of Science degree in Biology from Northern Arizona University and a Masters in Science Teaching from Colorado College. Jane began her teaching career in 1986 at Harrison High School. After 14 years there, she worked at BSCS as a Curriculum Developer. In 2003, Jane joined Sand Creek High School in District 49 as a Gifted-Talented Coordinator and Science Teacher. Through the years, Jane has taught a variety of science subjects that include the Life Sciences, Physical Sciences, and Earth Science. Although Jane is enjoying retirement from teaching, she is delighted to return as a hub coordinator. She is passionate about science and happy to have the chance to share her passion with others.
Nancy Hampson – Hub Coordinator – nehampson@comcast.net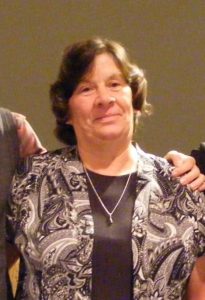 Nancy earned her BS in Zoology at Colorado State University and her MA in Education from Lesley College. She retired from Colorado Springs D#11 after teaching secondary science and math for 35 years. Nancy is an occasional substitute in District 49 and serves on the board of the Pikes Peak Regional Science and Engineering Fair.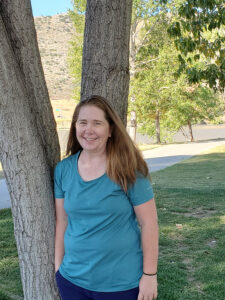 Megan currently teaches science at Vista Ridge High School in District 49.  While at Vista, she has taught Biology, Earth/Environmental Science, and Forensics.  Prior to teaching at Vista Ridge, Megan has taught at an elementary school in D2 and a gifted and talented middle school in D11.  She has a bachelors in biology from UCCS and a masters in immunology from CSU.  Teaching is her second career, she conducted immunology research focused on tuberculosis at CSU and Arizona State University.  Megan's passion in science is strong and she loves sharing it with others.
HUB HOSTS:
Rebecca Hibbard – Former PALS Treasurer & PALS Hub Coordinator- rhibbard@cmsd12.org
Rebecca currently teaches 7th and 8th grade Science at Cheyenne Mountain Junior High. She earned an undergraduate degree in biology from Lewis & Clark College in Portland, OR and went on to study middle school science through the MAT program at Hamline University in St. Paul, MN. Her first love is biology and the life sciences!
Terrie Watts – Former PALS Hub Coordinator – terrie.watts@asd20.org
Terrie teaches AP Biology, Biology, and Forensic Science at Discovery Canyon Campus (DCC) High School in District 20. She has an undergraduate degree in Biochemistry from Northern Michigan University (1985) and a Master of Science in Microbiology from Wayne State University (1991). Her teaching credentials are in secondary science education from University of Phoenix (2008). This is her ninth year teaching at the high school level and she loves it. Terrie also taught in the military – Biological and Chemical Defense to medical soldiers while in the Army and at the middle school level at Timberview Middle School (D20). She retired from the Army in 2006. Terrie loves to travel, and from these travels she tries to bring real life events into her classroom.
Robin Walters – Science Teacher @ Sand Creek High School
Beth Kochevar – Science Teacher @ Sand Creek High School