K-12 STEM Outreach Program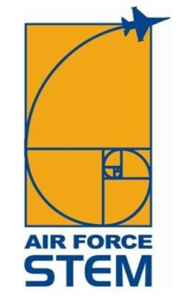 The United States Air Force Academy Science, Technology, Engineering, and Math (STEM) Outreach Program's mission is to offer a variety of programs and services that effectively engage, inspire, and attract the next generation of STEM talent.
---
SPONSORSHIP of PALS
The USAFA K-12 STEM Outreach Program continues to sponsor PALS by providing  funding to purchase teacher materials  & door prizes for the PALS Hub Meetings for the 2018-2019 school year !
The USAFA K-12 STEM Outreach Program graciously sponsored materials for several of the PALS Hub Meetings for the 2017-2018 school year !
Many thanks for their contribution of printing for the January 2018 Hub Meeting (Dazzling Chemistry Demos) at the USAFA and their generous donation of 60 infrared thermometers for the April 2018 Hub Meeting (Little Shop of Physics) at Discovery Canyon Campus.
---
LENDING LIBRARY – The STEM Outreach Program has a Lending Library that allows YOU to check out materials ! If you want to try any of the materials below in your classroom, contact Sandy Lamb at the phone or email listed above.
Click this link to see the most current items available for loan:  USAFA Lending Library as of 10.2018
The Lending Library includes…
15 Ozobots
8 WeDo 2.0
6 Cubelets
10 Mindsotrms EV3
14 Code-a-Pillar
6 SPRK+
3 BB-B
10 Snap Circuits
7 Little Bits
6 Keva Contraptions
6 Dash & Dot Wonder Packs
2 Bebot Class Bundles (6 Bebots per Bundle)
7 LabQuest 2
14 Makey Makey Kits
20 Molymod Molecular Model Sets
5 Compound Microscopes
2 Portable Wind Tunnels
8 iPad Air 2 in shockproof cases for Programing WeDo, Mindstorms, Spheros and Oxobots
1 Dewar Flask for Liquid Nitrogen (comes filled with liquid nitrogen, face shield and cryogloves for handling.)
1 set Element Flashcards
5 volume set of Chemical Demonstrations (books) by Shakhashiri
1 Transform Infrared Spectrometer (good for AP Chemistry and Forensic Science classes) *
1 Element Sample Set
Chemistry Kit – Chemical Reaction – What is the Powder?
Chemistry Kit – Chemical Reaction Mania
Chemistry Kit – Controlling a Chemical Reaction
*Attention AP Chemistry, Forensic Science, and other interested teachers: Expose your students to very modern chemical instrumentation and let them use it. The FTIR is an instrument that is used to obtain an infrared spectrum from the absorption or emission of a solid or liquid.  This instrument can be found in some crime scene labs to analyze the chemical make-up of unknown solids and liquids.  It can also be used to analysis the chemical make-up of unknown fibers.  This state-of-theart FTIR has an adapter called Attenuated Total Reflectance (ATR). With the ATR, you simply have to put a drop of liquid sample or a small amount of solid sample on the diamond waveguide and that's it! No sample prep! In fact, you can put swatches of fabric on the waveguide and it can tell the difference between nylon, polyester, wool, cotton……..! The "Fourier Transform" part means that it measures all wavelengths at the same time; it doesn't scan. It can take 32 spectra in about a minute, average them, and then display the spectrum. It is also able to do library searches of its spectra data bank to find matches. In a word – WOW! It really is easy to use and to interpret the spectra. Very easy to use.
---
STEM PRESENTATIONS, USAFA TOURS, and even more…
Check out their webpage at https://www.usafa.edu/stem-outreach/ 
USAFA K-12 STEM Outreach – Tour Request Form
---
NEWSLETTERS
Links to current and former USAFA STEM Outreach Brochure and Newsletters